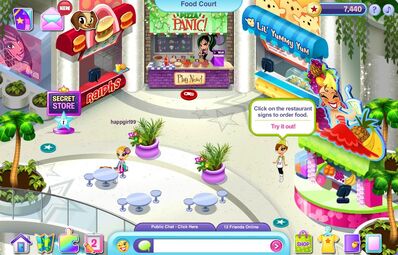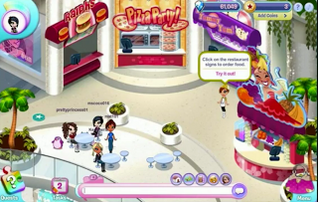 Please do not take this version of the information without permission, thank you. The Food Court is where you can order foods and eat. The Food Court is above the Atrium
In the food court, there are shops where you can buy something to eat or drink , "Ralph's" sell burgers, "Lil' Yummy Yum" sells chickens (to eat), and "Fruit Frenzy" sells smoothies. Every food/item costs 1 star coin.
In the food court there is a game called "Pizza Panic" where you can help Raveena make the pizzas.