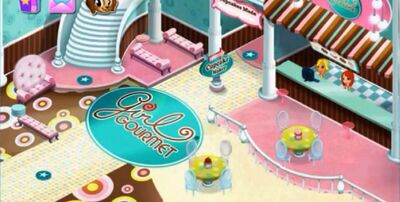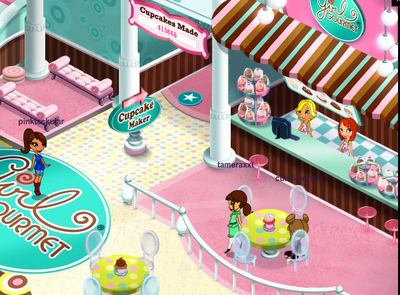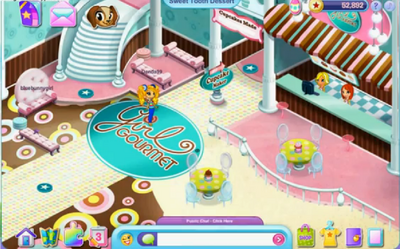 Please do not take this version of the information without permission, thank you.
Girl Gourmet is a place based on sweets. It was usually known as "Sweet Tooth (Dessert)" as the main place along with being called "Girl Gourmet Lounge" or "Lounge". The place is no longer available. It is supposedly connected to the 
Sugar Lounge
, and 
Sweet Tooth Desserts
. The place was opened around May 2009.
Girls Gourmet was the main room in OLD AGA when all of the sweets inspired places were based on JAKKS Pacific's Girls Gourmet "toy" in real life back in 2009 instead of Sweet Tooth Desserts being the main place in 2009. The photo below saying OLD AGA was the main (this place) from 2009 but got replaced by today's Sweet Tooth Desserts. Today, Girl Gourmet no longer exists and is not the main place, instead the main place is now Sweet Tooth Deserts.
In 2012 when this place was no longer existed, there was a way to get to here from the Atrium. In case you're curious on how it worked, here is a link to a video showing it
https://www.youtube.com/watch?v=eFx6kxRw4Co. As of 2016 you can no longer do this.