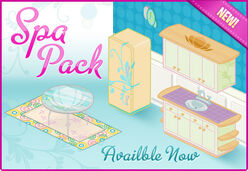 Please do not take this version of the information without permission unless you are showing another person this as an example of something, thank you.
The Spa Pack is a furniture line sold at
Beauty and Bliss
and
Spa Fantasy
. The theme is based on spas. It was first introduced around 2010.